Fred and Crystal Kovach
are using technology to
Open Windows where Doors are Closing!
---
Your Missionaries Using Technology to Reach Our World for Jesus!
Fred and Crystal serve as media missionaries with Global University, working with Assemblies of God missionaries worldwide to provide technology tools to reach local communities with the gospel. In many parts of the world, this can be done openly, but Fred and Crystal are also helping develop technologies to communicate the gospel in sensitive areas where missionaries cannot go. More about the Kovach's
Travel for International Ministry
We also travel overseas to assist missionaries and provide technical support for television studios and other ministries. We are the only FCC-Licensed Broadcast Engineer assigned as Career Missionaries within Assemblies of God World Missions. As such, we are sometimes called upon to assist missionaries and overseas ministries with their technology needs. Although we can often assist them via a phone call, or remote computer access, sometimes the job necessitates International Travel. If you would like to assist us by giving to the Kovach Travel Fund, please click here.
Special Technology Projects
We have two Technology Projects that we are raising funds to complete:
---
GlobalReach.org - Your source for Evangelism and Discipleship courses and resources in several languages, including American Sign Language, አማርኛ (Amharic), اللغة العربية (Arabic), Bahasa Indonesian, বাংলা লিপি (Bangla Lipi - Bengali), Cebuano, Čeština (Czech), 简体中文(Mandarin/Simplified Chinese), 繁体中文(Traditional Chinese), Deutsch (German), Dutch, English, Español (Spanish), فارسی (Farsi), Français (French), ქართული (Georgian), Deutsch (German), Guarani, Hiligaynon, हिन्दी (Hindi), Ilocano, Italiano (Italian), 日本語 (Japanese), ಕನ್ನಡ (Kannada), ភាសាខ្មែរ (Khmer), 한국어 (Korean), नेपाली (Nepali), Papiamentu, Polish, Português (Portuguese), Русский (Russian), සිංහල (Sinhala), Tagalog, தமிழ் (Tamil), Türkçe (Turkish), اُرْدُو (Urdu)> and Tiếng Việt (Vietnamese)!
Sister projects are LifeOfChristOnline.com, JourneyAnswers.com and GreatQuestions.org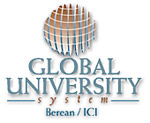 ---
---

Media Missionaries, Fred, Crystal, Phillip and Stephen Kovach